The creation of the W3Make.it Enterprise Museum is the result of an initiative co-financed by the POR-FESR 2014-2020 (Regional Operational Program – European Regional Development Fund) – Actions 3.3.2 and 3.3.4, Measure C), aimed at promoting and increasing the tourist and cultural attractiveness and the demand for the use of the territory – also in order to generate new jobs – through the innovative redevelopment of tourism, commercial and cultural enterprises and the offer of new innovative services / products as well as the enhancement of cultural attractors of Emilia-Romagna.
In particular, the Measure C of the project concerned the innovative projects for the enhancement of cultural attractions in the cinema, theater, music and artistic sectors of the Emilia-Romagna region and for the creation of new company museums.
The W3Make.it Consortium realized the innovation project in 2017 and 2018. The Company Museum was inaugurated to the public on 18 June 2018.
The project allowed to create within the FabLab of W3make.it some exhibition areas showing objects, devices and technological devices of historical value; guided tours designed to facilitate visits to the local areas; fixed and mobile structures aimed at creating areas of interaction with the public for the purpose of illustrating production techniques and involving visitors in experiences with the digital fabrication equipment present in the laboratory.
The objectives are aimed at involving visitors and stimulating their interest in digital production methods, experimentation and rapid prototyping, some examples of analysis and problem solving.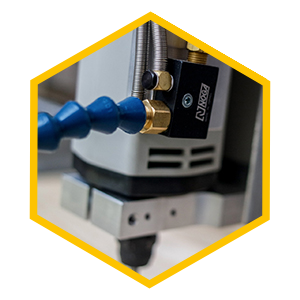 KNOWLEDGE
To increase knowledge about modern digital manufacturing tools and processes.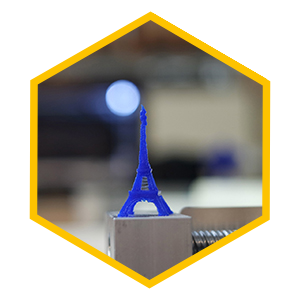 CREATIVITY
To stimulate the creativity of users and engage them in basic experiences in the use of the equipment.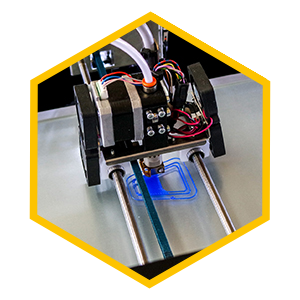 INNOVATION
To promote the birth of new initiatives and projects of experimentation and innovation.
An interactive space open to visitors, dedicated to learning, experimentation and the collection of IT and technology historical items.

NOTICE FOR SUPPORTING PROJECTS TO IMPROVE THE TOURIST AND CULTURAL ATTRACTIVITY OF THE TERRITORY THROUGH THE INNOVATIVE QUALIFICATION OF BUSINESSES WORKING WITHIN THE SCOPE